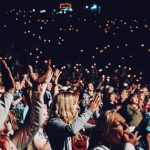 Community Outreach
We are a faithful community-obedient to God's Word, filled with His joy, and united in His love.
Focus on finding your place of service in the Lord's church and exercising your spiritual gifts as the Holy Spirit empowers and guides you. Move outside the church walls into every part of your community and the world: it's about sharing the good news of Jesus Christ.
Antioch Community Baptist Church organizes and participates in many different Outreach and Missionary programs; we also support countless charities and projects. Volunteers have a unique opportunity to utilize their gifts and abilities to advance the work of our staff and national partners around the world. Careful planning and preparation is provided to ensure efforts are well placed and meaningful ministry occurs for all involved.