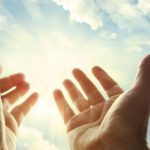 Our Vision
God's Word is the very foundation of everything we do at Antioch. We believe that the Bible, God's Holy Word, is our cornerstone.
We offer a warm, inviting atmosphere where you can develop your relationship with the Lord.
Connect is about connecting with God and with others in positive long-lasting relationships.
Grow is about knowing God's Word. Growing as a disciple, and seeing His Word come alive in your life daily.
Serve focuses on finding your place of service in the Lord's church and exercising your spiritual gifts as the Holy Spirit empowers and guides you.
Go move outside the church walls into every part of your community and the world. It's about sharing the good news of Jesus Christ.